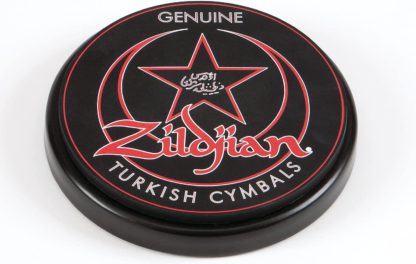 Zildjian 6″ Professional Practice Pad
£24.99 inc VAT
✓ 1 in stock at our Glasgow store
The Zildjian Professional Practice Pad is a high-quality silicone pad, featuring a bold graphic design, a responsive playing surface and a solid base. Bottom side has a non-slip backing to keep the pad in place during use, as well as an 8mm mounting insert to enable attachment to a cymbal stand.
Great rebound and a unique design
6″ diameter
Printed silicone pad with MDF base, rubber non-slip backing
Zildjian crescent moon design on pad surface, black base
Threaded 8mm insert on back to attach to stand, plus non-slip backing for off-stand use
If you have any questions on this item, email our experts now on info@drumshopglasgow.co.uk or call us on 0141 339 4497.