Electronic drums are now the choice for many people. Not only have they advanced greatly over the last few years but they are very practical for the home and you don't have to worry but the neighnours!
In our Otago Street store you will find many kits setup for you to try from leading manufacturers.
You'll receive expert advice as well which will help you decide.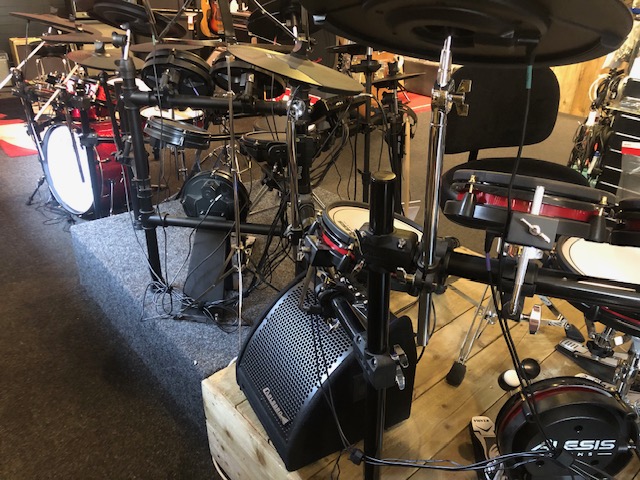 Whether you are a beginner, student or rock-god, hereis something for you!
Why not check out our electronic drum comparison guide. to help decide or call us on 0141 339 4497.
Try out any of these electronic drum kits or gadgets!