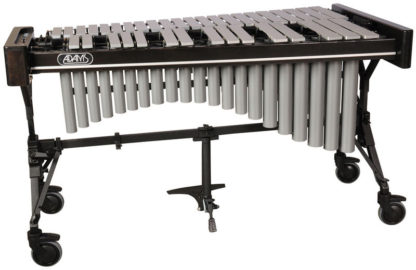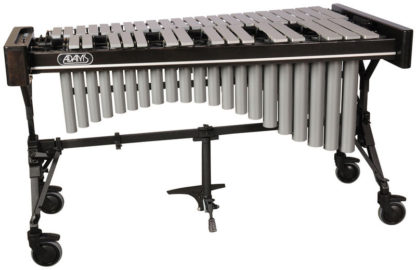 Adams Concert Vibraphone 3 oct. (F3-F6)
£3,999.00 inc VAT
Out of stock
The Concert Series Vibraphones have excellent options for the needs of all ensembles, and have a number of new features. Now available on Voyager, Traveller, and Endurance Field Frames. The new vinyl wrapped rails and end pieces provide durability and toughness for educational and travel uses. The Concert Series bars are now available in both gold and silver finishes, and feature the new Alpha tuning method, the new standard for intonation and full, open sound.
The optional, newly designed, quiet operation belt drive motor is controlled by a panel conveniently located on the rail closest to the player.
Features:
Aluminium bars, silver, 58 – 38 mm
A= 442 Hz
Voyager frame
3 Octave range from F3- F6
Motor with adjustable speed from 40 – 140 revolutions per minute
Height adjustable from 83 – 103 cm
Height adjustable damping mechanism
If you have any questions on this item, email our experts now on info@drumshopglasgow.co.uk or call us on 0141 339 4497.