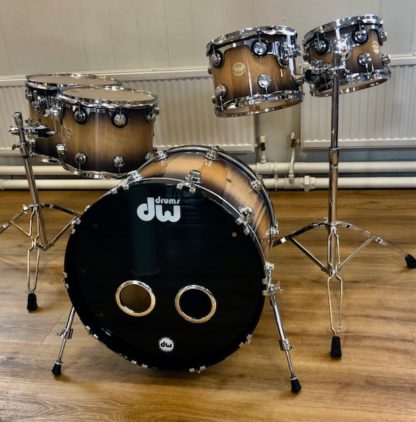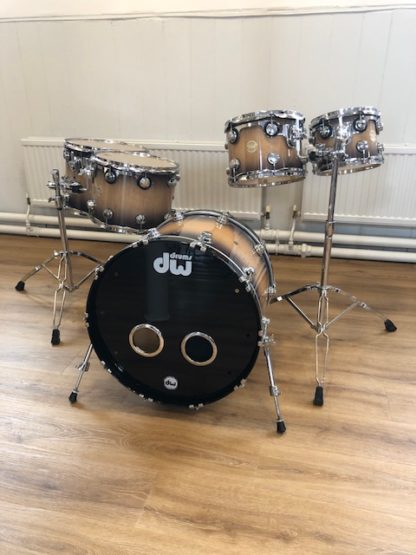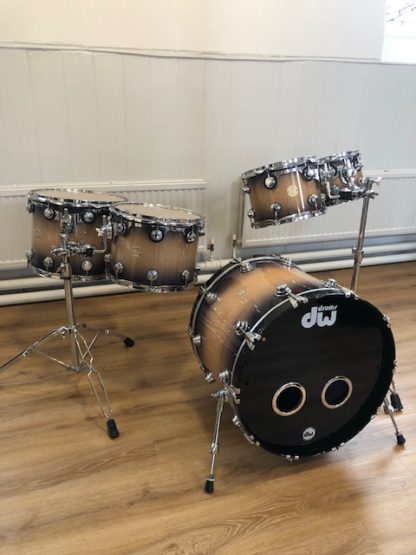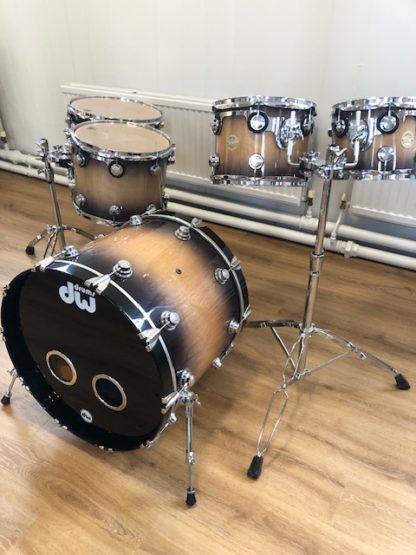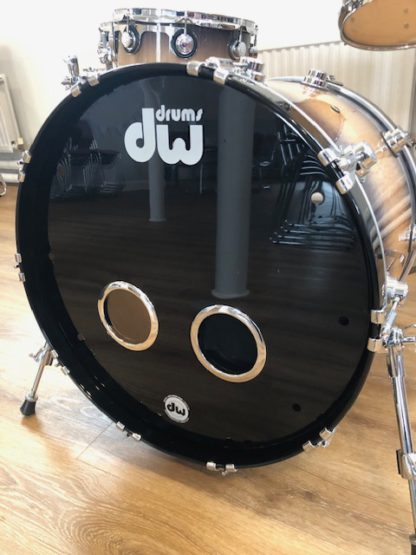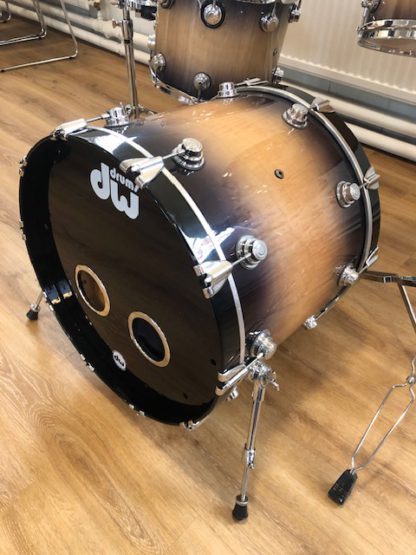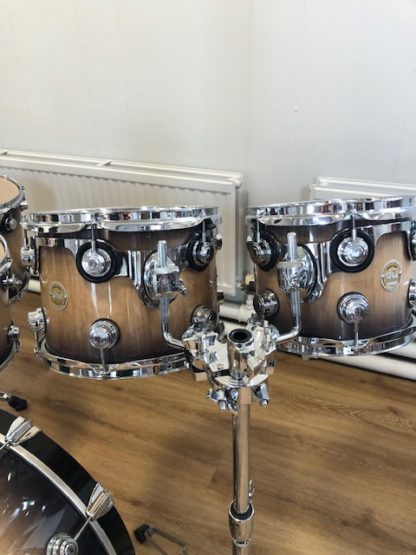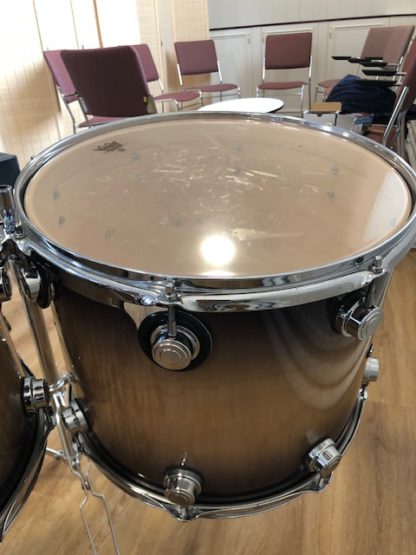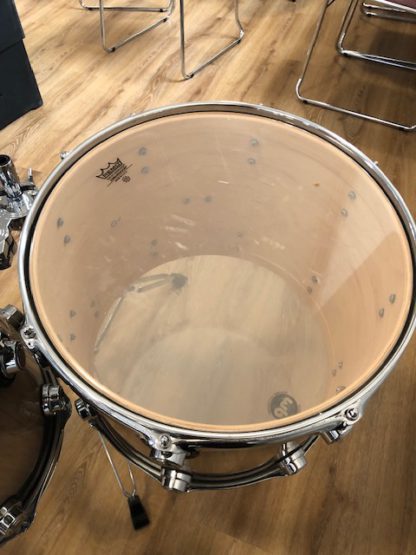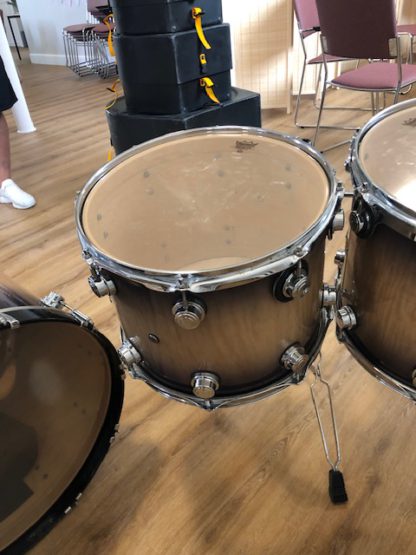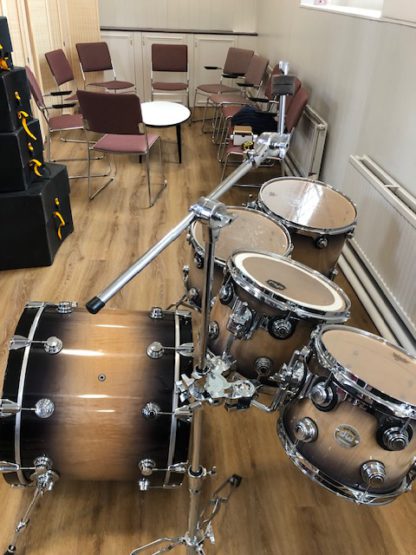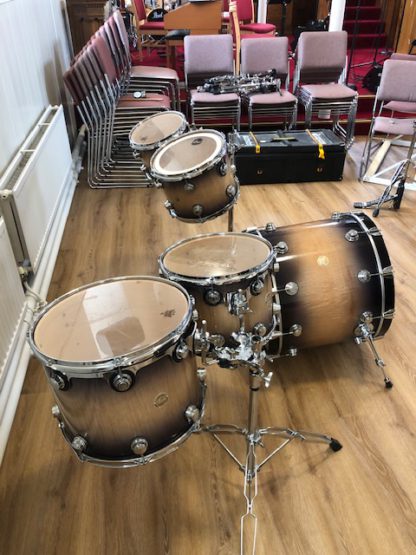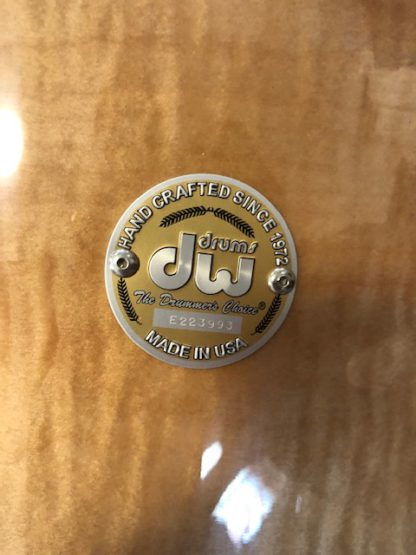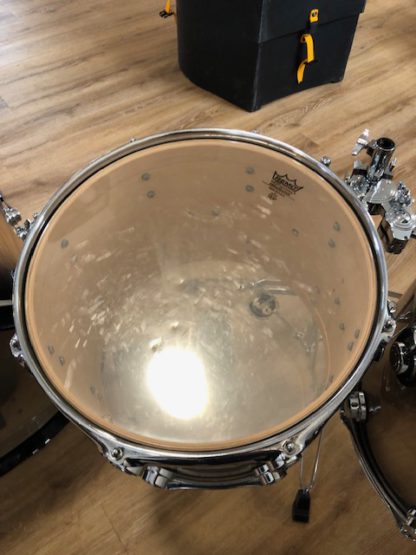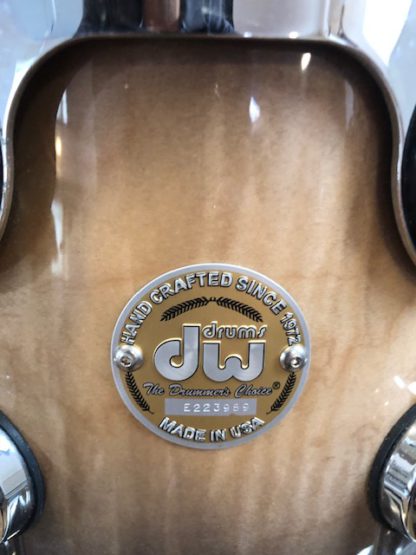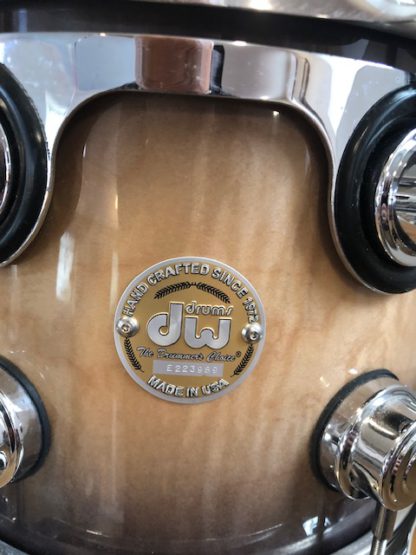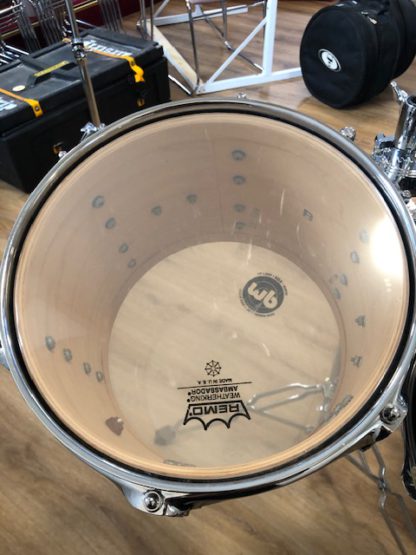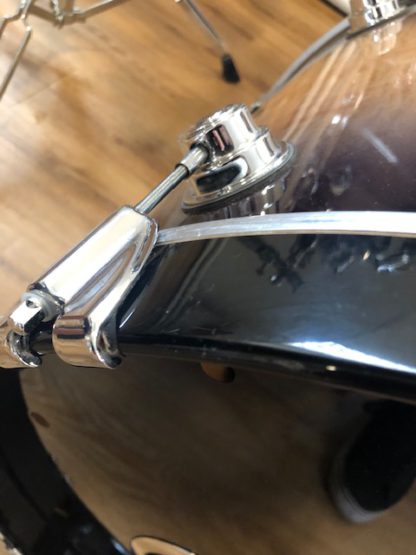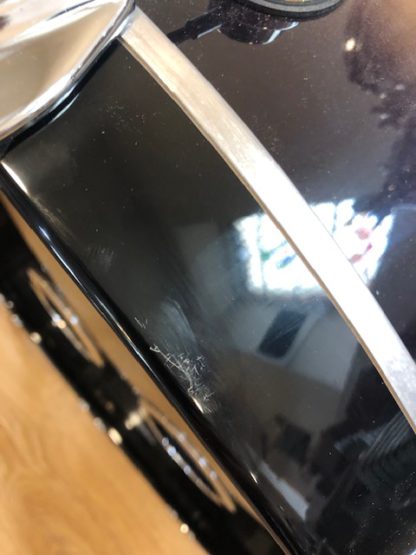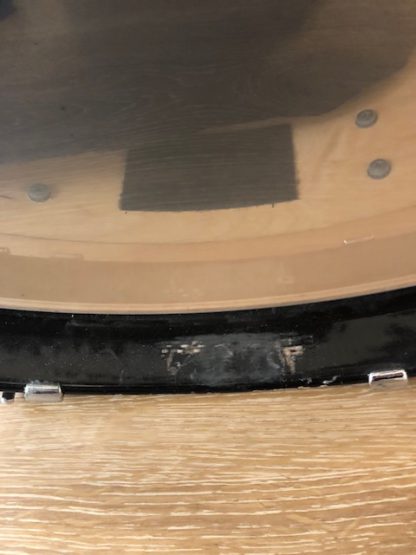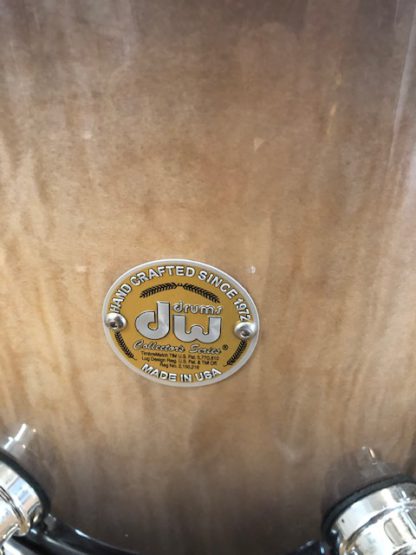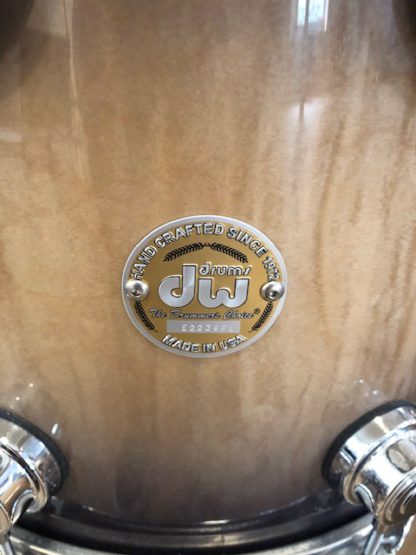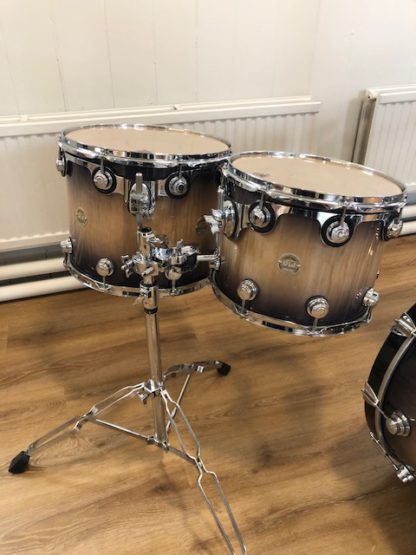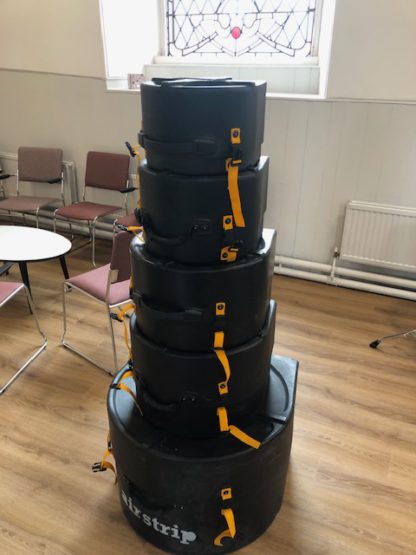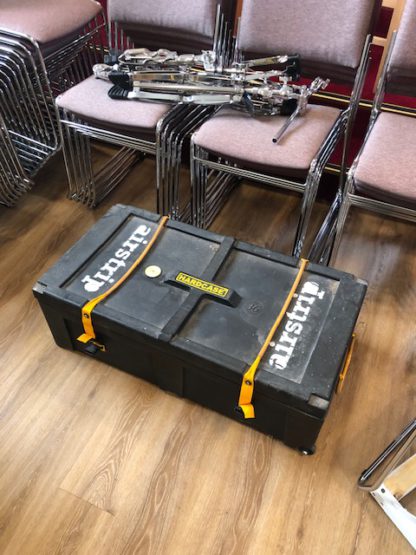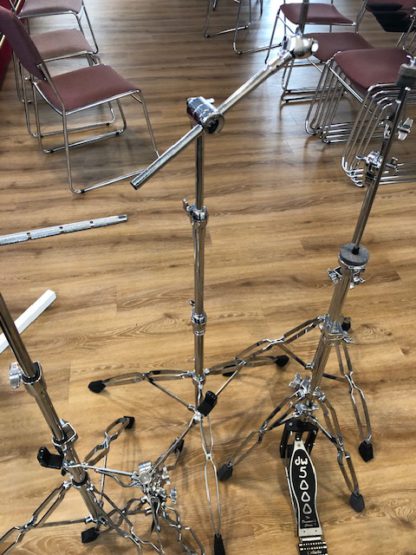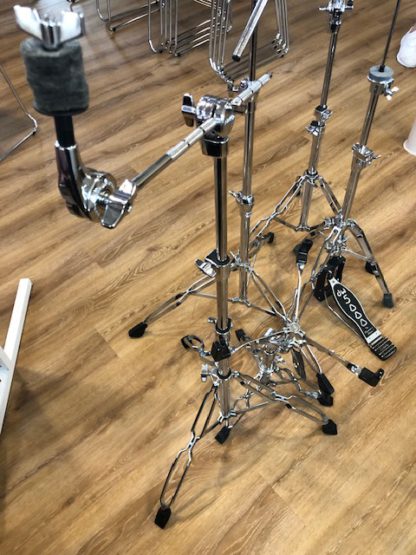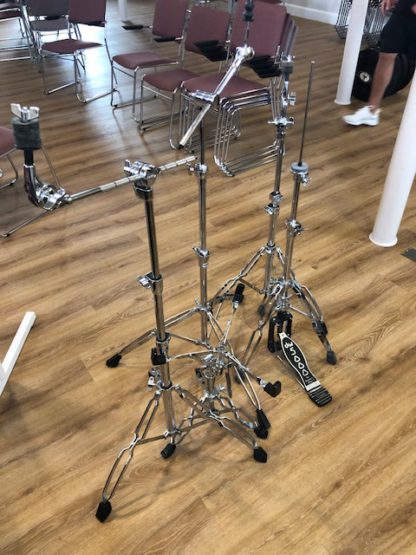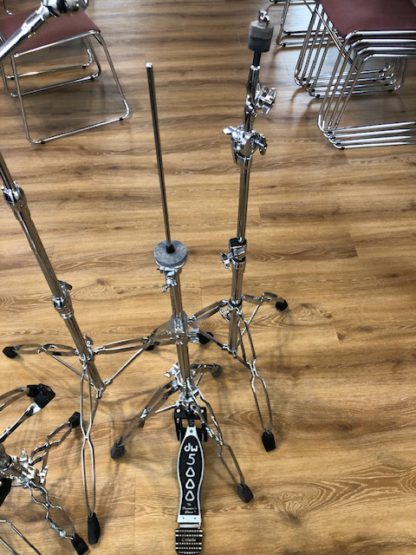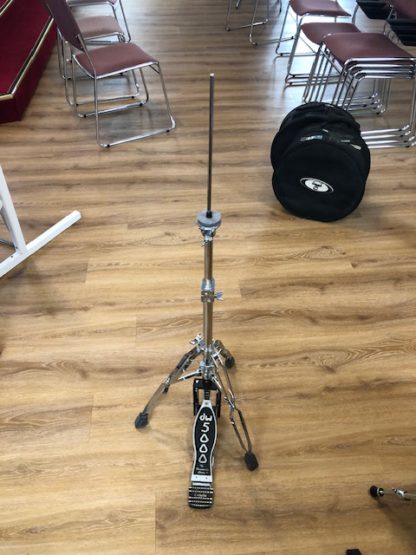 DW Collectors Edition "Burnt Toast" 5-piece shell pack and hard cases (pre-owned)
£2,995.00 inc VAT
1 available
Note the advertised price is for collection only from Stewarton, Ayrshire, Scotland:  Please enquire if shipment is required.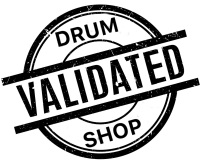 This kit has been inspected and validated by Drum Shop Glasgow for quality and accuracy of description.
This beautiful DW Collector's Edition shell pack with chrome hardware and hard cases comes from early 2000s.  Made of maple wood and with the 'Burnt Toast' finish, it would grace any stage. The toms have a warm full tone and the bass drum cuts through well.
The condition of the shell pack is excellent with just a couple of barely noticeable marks on the hoops of the bass drum.  These are shown in the photos.  There are also the expected marks on the bass drum hoop where the pedal clamps.
The bottom heads are all original.  The tom heads are Remo Ambassadors and some marks from usage, except for one of the heads which is original and has a dampening ring.  The bass drum batter head is in excellent condition.
Two portholes have been cut with o-rings into the bass drum resonant head for microphones.
The drum sizes are:
Bass Drum: 22″ x 18″
Toms:  10″ x 8″, 12″ x 9″, 14″ x 11″, 16″ x 13″
Note: there is no snare drum included.
There is a full set of hard cases for the drums and a hard case for the tom stands included as part of the price.
Additionally, by negotiation, a set of hardware is available including a snare stand, 3 boom stands and a hi-hat stand, as shown in the photos.
If you have any questions on this item, email our experts now on info@drumshopglasgow.co.uk or call us on 0141 339 4497.