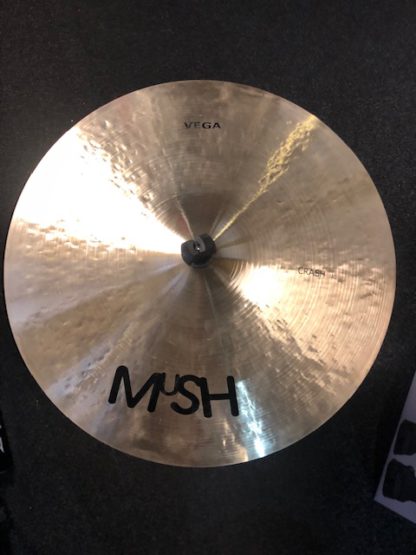 Mush Music Vega 19″ Crash Cymbal
£149.00 inc VAT
✓ 1 in stock at our Glasgow store
Get it tomorrow with express delivery.
Mush Cymbals are renowned for their depth of tone.   Made by cymbal-smiths in Istanbul who have worked for the leading cymbal manufacturers, these cymbals are used by leading players all over the world.
This Vega 18″ Crash cymbal measures on the Drum Shop Glasgow scale:
Crunch/Dryness: C (medium – touch of dryness)
Tone depth: D (High)
Sustain: C (Medium)
Complexity: C (Medium)
If you have any questions on this item, email our experts now on info@drumshopglasgow.co.uk or call us on 0141 339 4497.