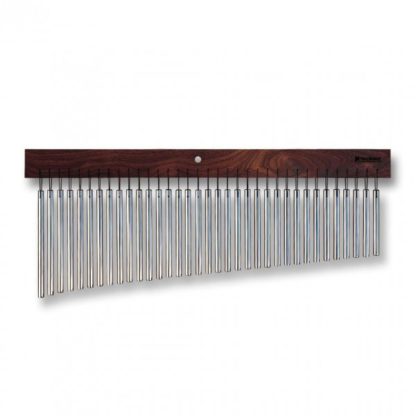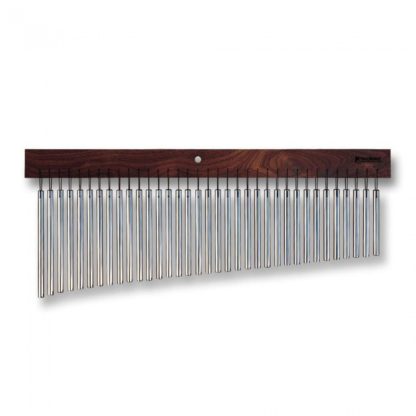 TreeWorks 35 Bar Chimes Mark Tree + Treeworks stand attachment
£179.00 inc VAT
Out of stock
Setting the standard. Made in Nashville, Tennessee, the TreeWorks 35 Bar Chimes are a set of aluminium-titanium alloy chimes hand-tied to a hardwood mantle. It's TreeWorks' most popular chime, and produces unique, crystal-clear shimmering tones that can be described as ethereal. The Chimes' aluminium-titanium alloy comprises 11 different metals melted together and heat-treated for 8 hours, before being polished to a brilliant finish, while the mantle's deep colour is brought out with a hand-rubbed oil that is high-end, yet understated. The best indicators of how seriously TreeWorks take the build-quality of its instruments. These Bar Chimes blend in beautifully in all musical settings, and they're so easy to play. Simply use your finger to drag along the face of the chime bars and let one chime drop gently into the next for a luscious, glistening response.
Features:
High-quality set of 35 bar chimes from TreeWorks
Shimmering, ethereal tones and glistening response
Blends beautifully in any musical setting
Aluminium-titanium chimes and Tennessee hardwood mantle
If you have any questions on this item, email our experts now on info@drumshopglasgow.co.uk or call us on 0141 339 4497.