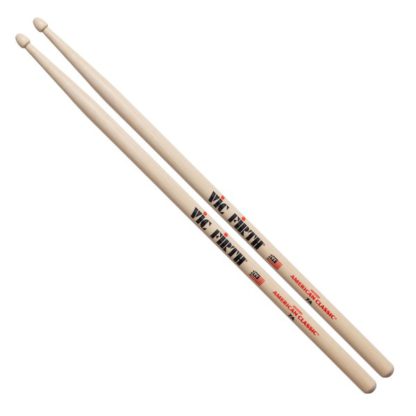 Vic Firth 7A American Classic Nylon Tip Sticks
£13.49 inc VAT
✓ 11 in stock at our Glasgow store
Get it Tuesday 12th December with express delivery.
Tear drop tip. Perfect for light jazz and combo.
American Classic® Nylon Tip Hickory Drumsticks
For durability and the brightest cymbal sounds, nylon tips are the answer. The American Classic® nylon tip models mirror their wood tip counterparts, so drummers can switch from the richness of a wood tip to the brilliance of nylon without sacrificing feel and balance. And with Vic Firth's new "tip locking" manufacturing process, they won't chip or fly off – guaranteed
If you have any questions on this item, email our experts now on info@drumshopglasgow.co.uk or call us on 0141 339 4497.