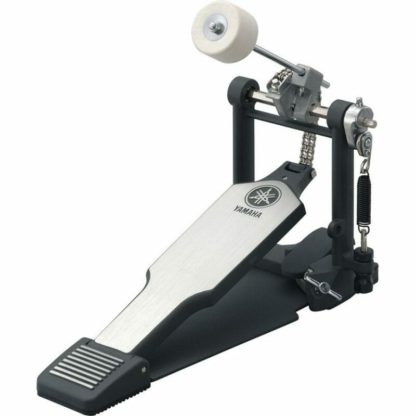 Yamaha FP8500C Single Bass Drum Pedal
£169.00 inc VAT
✓ 1 in stock at our Glasgow store
Double chained single pedal!
Single Foot Pedal – Chain Drive, Longer Footboard.
Beater Shaft Locker
Beater Angle Adjustment
Spring Tension Adjustment with Self Lock
Simple Hoop Clamp Mechanism
Spring Roller with Built-in Bearings
Base Frame Tie Rods
Longer Footboard
Chain Drive
Frame Structure : This Yamaha original design incorporates a sub-frame just below the rocker shaft to deliver greater stability and durability. Drummers will experience smoother, more stable movement particularly in double pedal setups since bearings for both the main and remote beaters are incorporated into the sub-frame.
If you have any questions on this item, email our experts now on info@drumshopglasgow.co.uk or call us on 0141 339 4497.