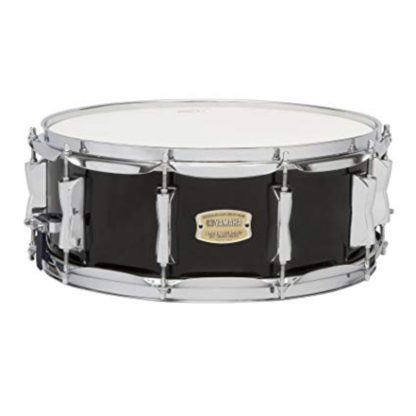 Yamaha Stage Custom 14" x 5.5" Snare Drum Raven Black
£149.00 inc VAT
Out of stock
The Yamaha Stage Custom 14 x 5.5" has a versatile snare with a powerful and punchy tone. Featuring a steel shell with a chrome finish and chrome-plated hardware, the snares 1.0mm steel shell offers a bright, metallic tone that can be tuned to produce a popping crack. The chrome hardware includes 1.5mm triple-flanged steel hoops with one-piece Yamaha lugs, offering consistent and reliable tuning throughout your time playing.
The snare features a Remo Coated Ambassador batter head, with a Remo Clear Ambassador Weight snare head to accompany the 20 strand hi-carbon steel snare wire – a very versatile combination. Combining a classic Yamaha sound with a modern-day design and features, the Yamaha  Stage Custom Snare is the perfect drum for any beginner or developing drummer looking to complete their setup with a great snare.
If you have any questions on this item, email our experts now on info@drumshopglasgow.co.uk or call us on 0141 339 4497.