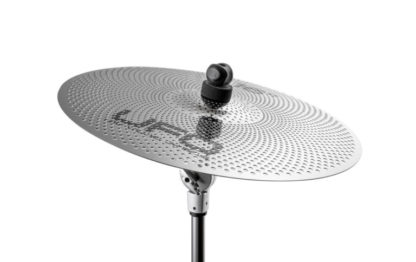 UFO Low Volume 16″ Crash Cymbal
£45.00 inc VAT
Out of stock
UFO Low Volume Cymbals are cymbals made for practice use. They feel and respond like traditional cymbals – all the way from the bell to the edge. They even have some of the same sound characteristics – only at a greatly reduced volume.
These cymbals are fantastic for a small practice kit, or if you want to have the real feel with your e-drums (no triggering offered though). UFO's also work great for making cymbal stacks with traditional cymbals.
If you have any questions on this item, email our experts now on info@drumshopglasgow.co.uk or call us on 0141 339 4497.